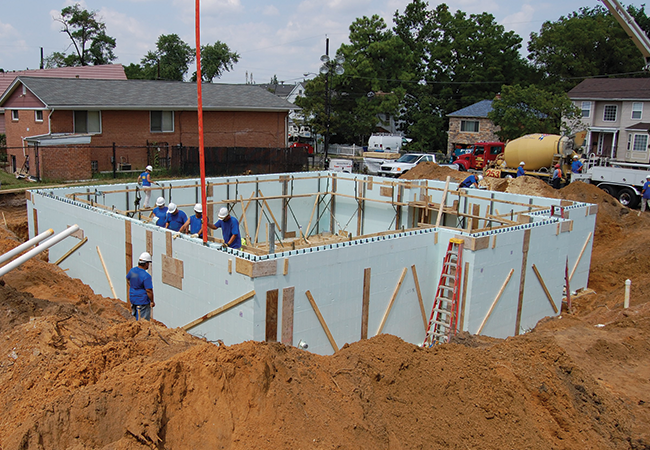 At Seaside we are always striving to do things better, we try to learn from every challenge and incorporate those experiences into our building process. In 2019, we made the decision to start incorporating ICF (Insulated Concrete Forms) construction methods into our portfolio. Here on the Texas coast, we deal with one of the harshest coastal environments. Moisture infiltration, salt air corrosion, driving rain and heavy winds and of course Hurricanes were all driving factors to make this change.
Pros of ICF Construction
Insulated Concrete Form (ICF) Construction offers amazing benefits that far outweigh conventional stick frame construction.